Anahita Karanjia is an Artist, Youtuber and social media influencer who make dance videos, vlogs and several challenges videos on Youtube. She is just 22 years of age as per 2022.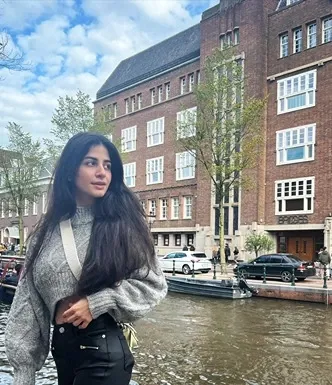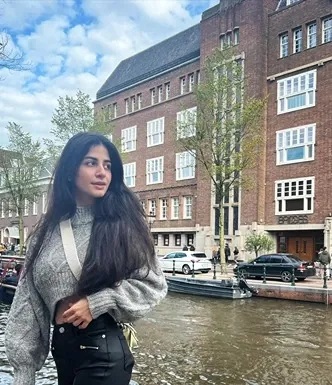 Anahita Karanjia Biography
She has a YouTube channel in which she posts videos of her dance, vlogs and some funny advices videos. Currently she uploads 1-2 videos a week. She also works on YouTube shorts.
She has started her channel just on 19 December and till now she has more than 7k subscribers on YouTube. Her video was a Qna video in which tells about herself and answer the questions of people which she was asked on Instagram.
Must Read – Shefali Rawat, Okichloeo, Boxer Smith
Personal Details
| | |
| --- | --- |
| Age | 22 Years |
| Date of Birth | 2000, xx month |
| Birthplace | Mumbai, Maharashtra |
| Nationality | Indian |
| Profession | Dancer, Artist |
| Known for | Dancing |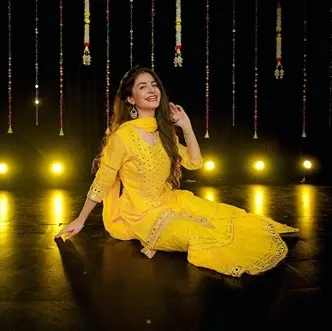 She has more than 235k followers on Instagram and her account and success and consistently growing. She is not very active on Instagram.
Her youtube channel name is as Anahita Karanjia.
Education & Relationships
Boyfriend
Not Known
Marital Status
Single
School
Yet To Update
College
HR College
Educational Qualification
PCCS (Professional Certificate in Communication Skills)
M.com
Family
| | |
| --- | --- |
| Father | Yet To Update |
| Mother | Yet To Update |
| Brother | Yet To Update |
| Sister | Yet To Update |
Anahita Karanjia Career
In her childhood she use to go for karate classes and at present she also goes for Karate 1-2 times per month. She was also passionate towards dancing and her mom had shown her dance videos.
She also participated in dance competitions and a judge urged her to continue it and make a career out of it. Although she did not won that competition but judge stated that she had potential and she should opt dance it in college.
In her college there were so many talented people and she was at right place at right time. She use to rehearse from 7 am in the morning till 12 pm at night.
She currently she is doing M.com and after next year in 2023 she is planning to move to a B-School.
She has worked as assistant choreographer with Prabhu Deva, Kriti Sanon, Kartik Aryan and many others. Anahita Karanjia has been featured in Mumbai Indians advertisment.
Physical Statistics
Relegion
Hinduism
Weight
Yet To Update
Height
5'2 Feet
1.5 meters
158 cm
Eye Color
Black
Hair Color
Black
She is a very fit and fine lady. She has black eye color and black hair making her a beautiful drama queen. Due to her youtube videos and cute dance reels she has gained massive following on youtube and instagram and is very successful in her life.
Favourite Things of Anahita Karanjia
Anahita just love dancing since her childhood.
Her most-loved dance type is contemporary and bollywood.
She loves public speaking and has good communication skills.
Anahita just love meeting new persons, making friends and is very social person.
She just loves to eat a lot of junk food.
She loves to eat vegetables maintaining a balanced diet.
She loves popcorn and used to eat it at almost everyday.
She likes chilling with friends after a long day work and consume tea with them.
Some facts about Anahita Karanjia
Anahita Karanjia has started her youtube channel on 19 December, 2021.
She started posting content regularly on instagram from the month of November 2021.
Anahita do not follow a strict diet plan as mentioned by her but she also eat a lot of vegetables to keep herself fit. She likes junk food.
She do gym and dancing to keep herself fit and beautiful and she states that dance is a full body workout and act as cardio.
She just focuses on her career and work at the age of 22.
She prefers IOS over Android and has an Iphone.
She does not have a tattoo on her body and have not any desire too have one.
She is very good at english but struggles somewhere with hindi.
Generally she take only half an hour to make reels but sometimes she took hours to record instagram reels.
She is energetic and drama queen.
Her future plan as she stated is eating all day, working very hard and having an amazing diet.
FAQ